Woolen Boon Boon Classic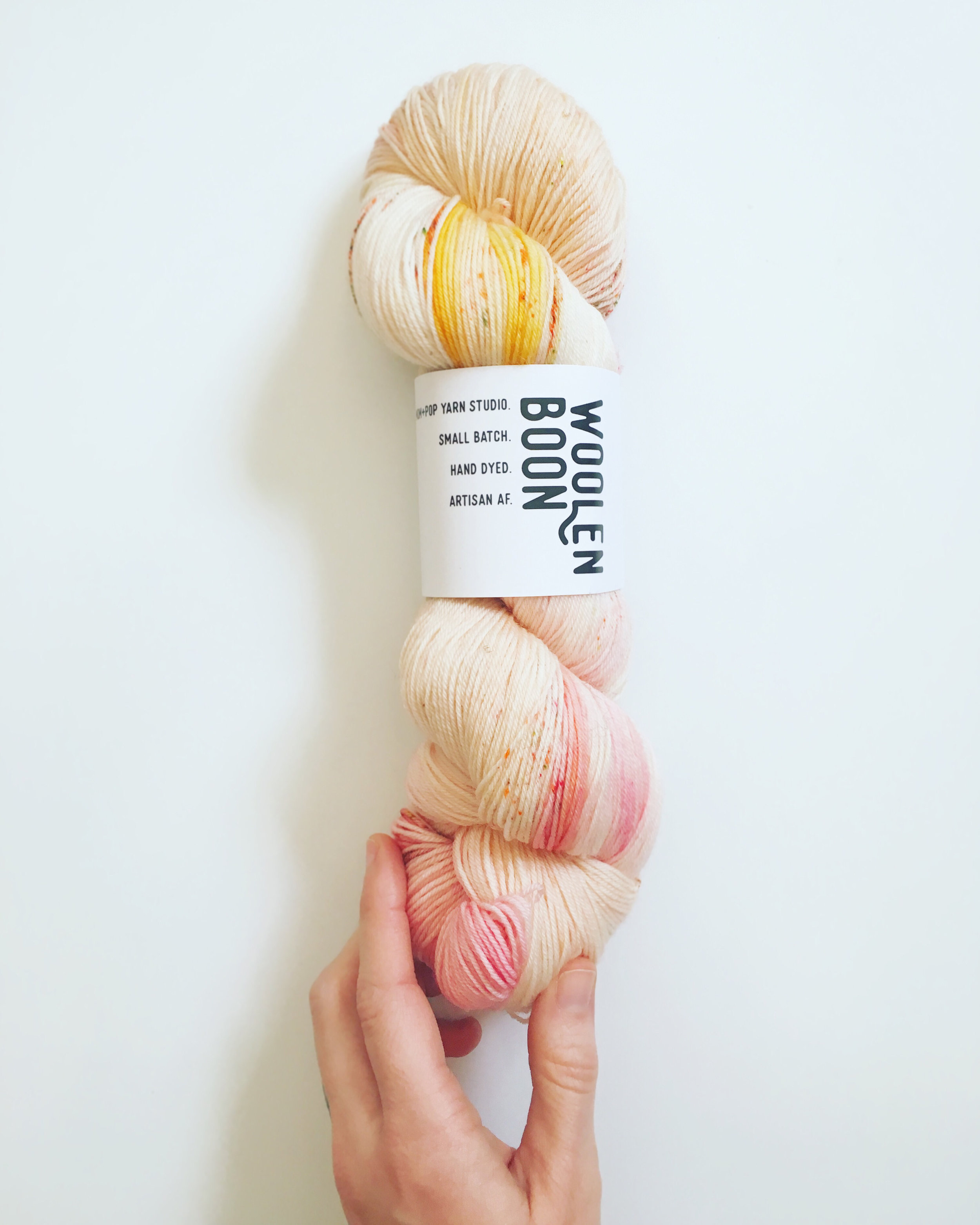 Specs
Yarn Weight: fingering
Recommended Gauge: 7-8 sts = 1 in/2.5 cm
Fibre Content: 100% Superwash Merino wool
Skein: 435 yards/389 meters per 100g skein
Colorway: Flower Girl
Construction/Texture: 4-ply worsted spun
My Experience
Where I got it: I bought it from the La Mercerie booth at Vogue Knitting Live San Francisco
Needles I used: Hiya Hiya US 4/3.5 mm
Blocked Gauge I got: 27 sts/36 rows = 4"/10 cm
My Thoughts: The pink and gold is just perfect. I was thinking of Andrea Mowry when I bought it, but I'm really feeling this colour combo myself right now. I like how the speckle knit up, though I don't think I'd want to work it solid - I want stripes or colour work to space it out a bit. But the colours in the skein are so pretty! And it knits up like the name would imply - a classic super wash fingering weight sock yarn. Feels soft and durable - love those four plies and tight twist!
What I might design with it: I had this great idea to do subtly pink striped socks with Neighborhood Fiber Studio Sock and they are really pretty, but the stripes are a bit too subtle for my liking, and my cousin thought they looked like salami. Now all I see is ham when I look at them. Soft, wonderful ham, but still ham. So I'll work on a different idea. I do want it to be socks.
Where you can get some: This colourway is actually exclusive to La Mercerie, so head to their online shop to order it.

Video